WOT TWEAKER with lightweight texture from Jove [9.19.1.1]
Updated — 22.07.2017
WOT TWEAKER program is designed to optimize game play settings by disabling most demanding effects. The program features a user-friendly interface and multi-language support, which in turn allows you to effortlessly disable or enable the display of some effects in the game World of Tanks.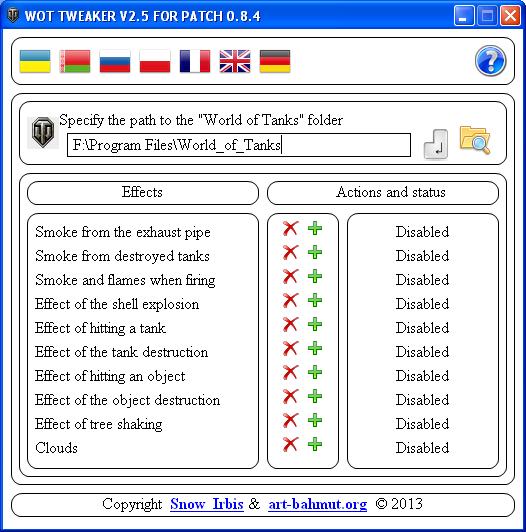 Also, there is a function quickly send messages in game chat when you press the hotkey.
Author: Snow_Irbis
Download: