WoT Replay Analyzer 0.9.16
Updated — 06.10.2016
Updated to version — 3.7
Hello everybody!
I would like to present you a WoT Replay Analyzer Full Rus 0.9.16 the coolest program for replays.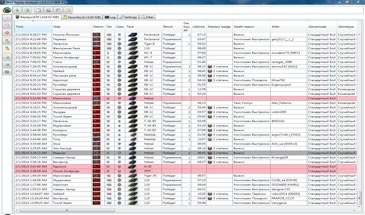 WoT Replay Analyzer Full Rus 0.9.16 is the best program for replays nowadays. Author program is Aim_Drol.
This program can help you easily and without efforts import and view all your replays at any time. The latest version — 3.7
Changes in 1 version:
— Apdated to 9.16
Installation:
First installation: (IMPORTANT to execute in that order)
Download and install (if not available on the system) Microsoft .NET Framework 4 or higher.
Unpack the archive in a convenient place and run the file WoT Replay Analyzer.exe.
Go into the settings and set the path to the folder with replays.
Download
WoT Replay Analyzer Full (34 MB)