The Forbidden mod TUNDRA for WOT 1.0.1.0
Updated — 09.05.2018
This mod give a player a significant advantage in the game but is classified as forbidden. Mod TUNDRA removes all the leaves of the trees thus making it easier to aim.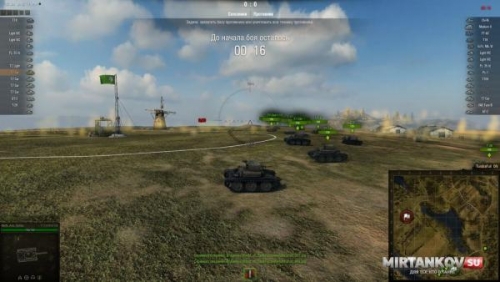 When you activate this mod it does all the vegetation on the map transparent and this give the advantage in the fight. Agree a lot easier aiming when the target is seen at a glance, and there are no barriers.
Important! Mod TUNDRA is not an official mod. This modification is granted by a big advantage in the battle therefore relates to the forbidden mods or so-called cheat mods. If you use this mod you can permanently banned. The responsibility for the use of mod is only for the player.
Activation is easy and convenient by pressing the «F2» key
Compare the work of mod. The first picture without setting modification. A second and third with the mod.
Download:
-mod-tundra (4 MB)