Mod Server Aim for WOT 9.19.1.1
This modification will help to easily, simply and most importantly very quickly turn on and off the server scope.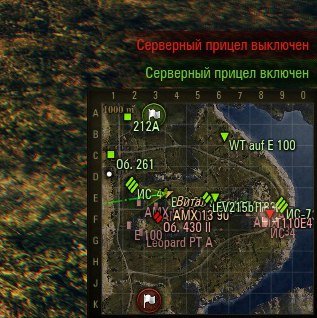 As you probably already know  for a successful battle you need not only agoog aim. For a successful shot you necessary your sight and the server scope have been reduced to the enemy. Otherwise dissynchronization both scopes shot flies past. To control this processes we offer mod that can quickly enable or disable the server scope.
With KEY_T and KEY_Y  you can control the modification.
Download:
UseServerAim (2 MB)