New minimalist damage panel to WOT 9.16
Description:
New minimalist panel damage to WOT 0.9.16 helps you to free up some space on the screen. It is fit for people who play on laptops, netbooks, or simply on the screen with a small diagonal.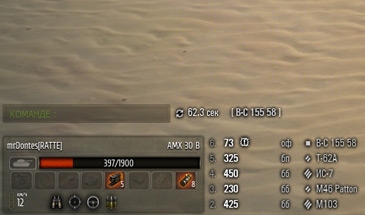 It is made in two versions:
-detailed ravine damage (bounce, no penetration, recharge time to shoot at your opponent)
-a log of the damage
Installation:
Install New Font.
Copy the folders 0.9.16 and configs in WOT / res_mods /.
For the option without a log, copy the folder in the gui WOT / res_mods / 0.9.16/.
Download:
Damage panel  (484.3 kb)