[0.9.15.0.1] Counter of damage for battle in WoT
All important information about battle player can only get at the end of the battle. But agree it is not very convenient and practical. Now you will be able to know about results damage log during the battle. It is very stimulating and informs for player. You can control the level of your game.
Below you can download and install 5 different versions of mods damage log. Mod with XVM, without it, with different destination of mod, and the addition of various modifications:
– Damage without XVM
– Counter + minimap
– With a redesigned GUI
– Damage from the panel Dellux
– A panel damage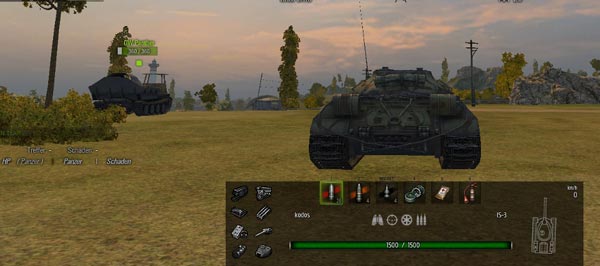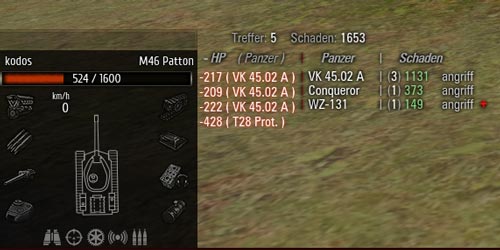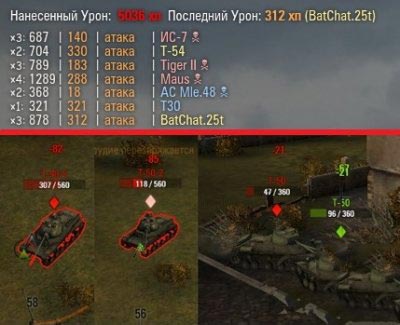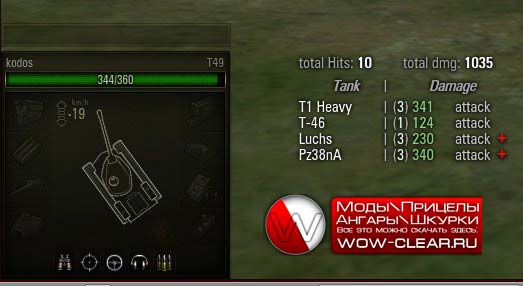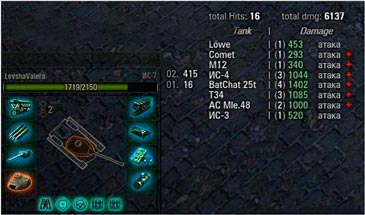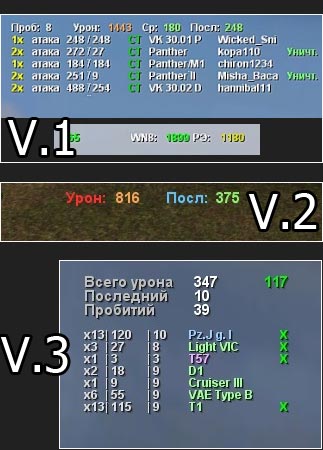 Installation:
Copy res_mods folder in the folder with the game!
Download:
 Damage without XVM (25 MB)