Zoom mod 0.9.19 ( camera maximum distancing)
Hello friends!
I present to you Zoom mod 0.9.19 Mod for real professionals.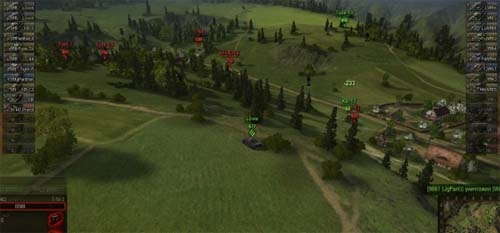 Zoom mod 0.9.19 — is a mod that will raise your camera to the maximum distance. It is a mod that allows see fight map from a big distance. You can also see the enemy, and its position as well as your positions and tanks. This mode will be useful for professionals because with it help you can build a whole game strategy.
Installation:
Copy the folder and scripts in the gui: /WOT/res_mods/0.9.19/.
Download:
zoom-mod (110 KB)