GODS-EYE AIOMOD for WoT 9.15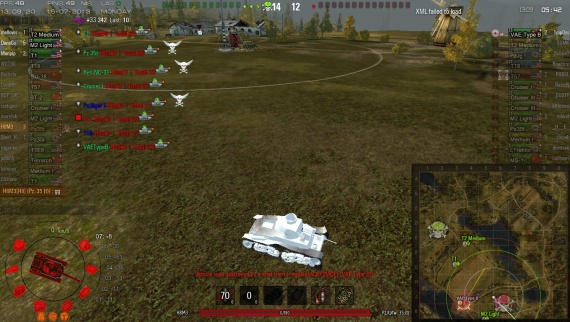 Excellent selection of mods gathered player H8M3 from American Forum specifically for World of Tanks 9.10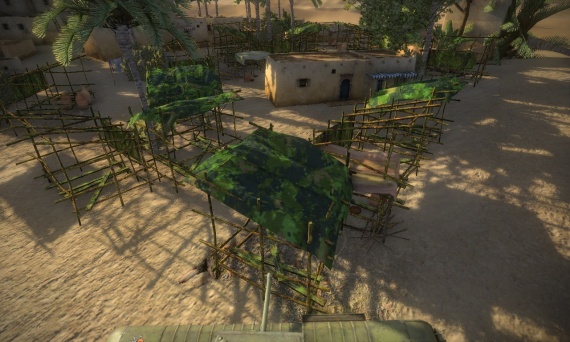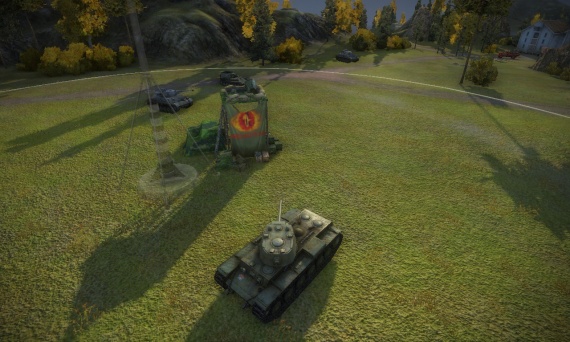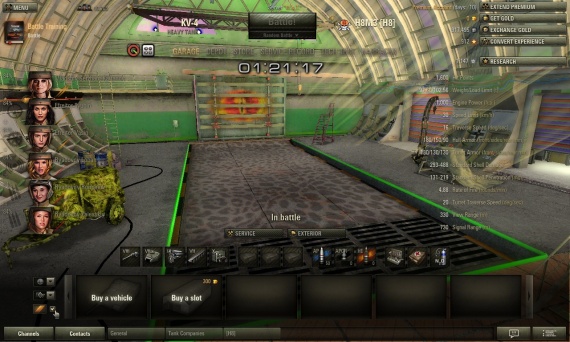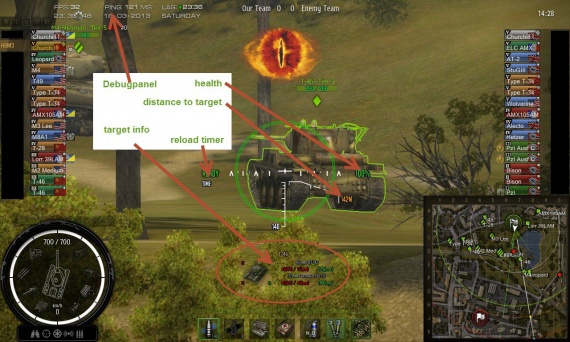 ModPack includes:

1. Has a supermini map. shows tank names on boths sides, remembers last location, circles for distance,and has a line for turret and tank direction.
2. Round damage panel.
3. A nifty skull was added to the damage deal panel. for if you kill your target. among others
4. Names of tanks are color coded:..(player panel tab three)
SET = tank type (player list and damage dealt list) yello =LT green=MT grey=HT red=SPG Purple=TD
5. Gods eye is default 6th sense picture, however i added others to the file, just rename to change.
6. «waiting» logo :… removed added h8 clan Grafic
7. Custom words for Cap, including pictures for end battles won and lost.
8. Changed some words around.
9. Female Crew Members (updated)
10. Clan icons a-z (in player list and in battle) instead of clan name. i got from a rednecks link.
11. Load pages, battle load, status page finial battle page… All custom pictures.
12. Blow up Grafic
13. New Arty / Td friendly Crosshairs added (by grampa) the only thing i changed from his is the arty aimer, i prefer mine over his circles.
14.White Dead Tanks
15. Supermini map. shows tank names, last location,sight/muzzle distance circles,turret line, n tank dir
16. Custom Load Screens
17.YasenKrasen Battle Messages.
18. Scope Shadow Removed
19. Load video Removed
And many others
Specs on that :
mod: KISS Crosshairs. Similar to JimB0's but changes to graphics.
On screen info includes:
1.Loading time
2.rounds in clip
3.% health
4.Meters to target
5.In arty, time to target
6.In the sniper mod, you can see the enemy armor ratings ++!!!
Download mods:
0AIOMOD (70 Mb)