Changes with map Province
On supertest was release version map  Province, two versions. For players in the super test offers two versions Province map. After changing the first option looks like this: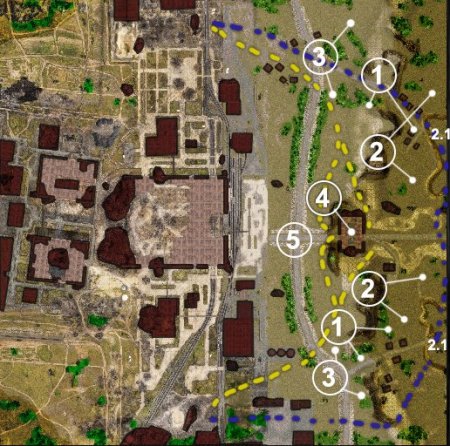 1. Items for tank Destroyer.
2-2.1. Positions for medium tank.
3. Low land
4. The main position on the map. Destroyed factory give you deciding advantage
5. The road separating green part from the city map.
In the second version adds a river in the corner of map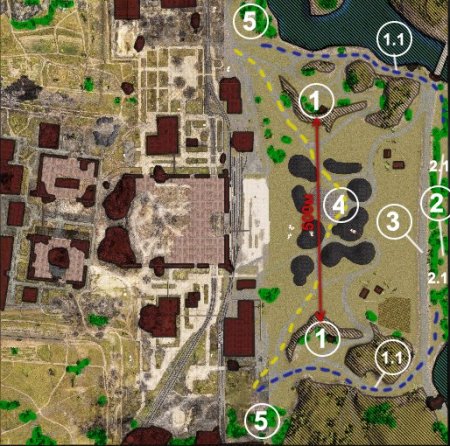 1. A suitable position for tank Destroyer
2. Alley, overgrown with bushes. Good hiding technique on the glare, but devoid of natural shelters.
2.1. glare area.
3. Road. Raised above the level of green land and hiding technique, which took the avenue from center shoting.
4. Dump of factory waste (It is a mound of waste). It is intended for play on fast maneuverable tanks. Used for local collision opponents. Especially it is useful for tanks with good angel.