Turn off the hit log effect of the tank World of Tanks 0.9.17.0.1
If you are frightened or twitched when somebody shoot on you so this mod created for you.
What does it do?
It completely turns off the red flashing screen when the projectile hit in your tank. But directions of damage is not removed so you will see who you are shooting for. Removing the effect you are promoting yourself FPS. Very noticeable on slower computers.
How to set up mod?
By default, all the functions of the retraction of the effects to be hit on. The configuration file can be found here:
WOT \ res_mods \ configs \ BBMods \ Auxilium \ noEffect.json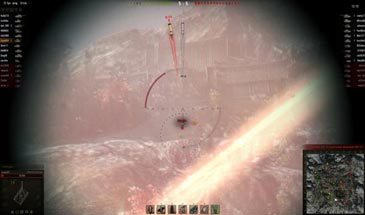 Installation:
Copy res_mods folder in the folder with the game, confirming the replacement.
Download: