NoScroll mod for WOT 9.18
Who has not yet realized the importance of this mod, we will try to explain. Thus, the purpose of the mod makes it impossible to transfer from arcade mode of sight in the sniper using scroll. If you try to play arcade mode and then change it, or vice versa, using the scroll – you will not succeed.
Players are often in active battle, accidentally switch to another mode and thus loses. When every second is so important switches back takes a few seconds. Therefore, in order to avoid such situations, you can switch between the modes only by pressing the Shift key. To get used you need  some time, but then it will be very practical and natural. Author of mod is koshnaranek.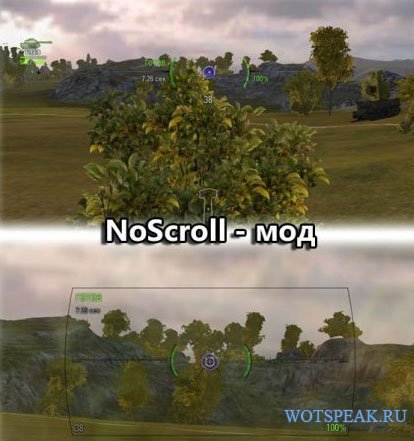 Download:
noscroll (100 KB)