Mod for animated scope for World of Tanks 0.9.18
A very beautiful mod for the animated sight for World of tanks 0.9.18 is executed in unobtrusive colors that will not distract you from the process of fire. The mixing is not quite usual – in the form of a square.
There are also other necessary markers – the number of remaining projectiles, the display of the drum, the distance and brief description of the chosen target, the time of charging your gun. An interesting solution was to display the angle of rotation of your gun relative to the body.
To get acquainted with the sight, look at the screenshots, but better set the sight to your client and try it out during the fight.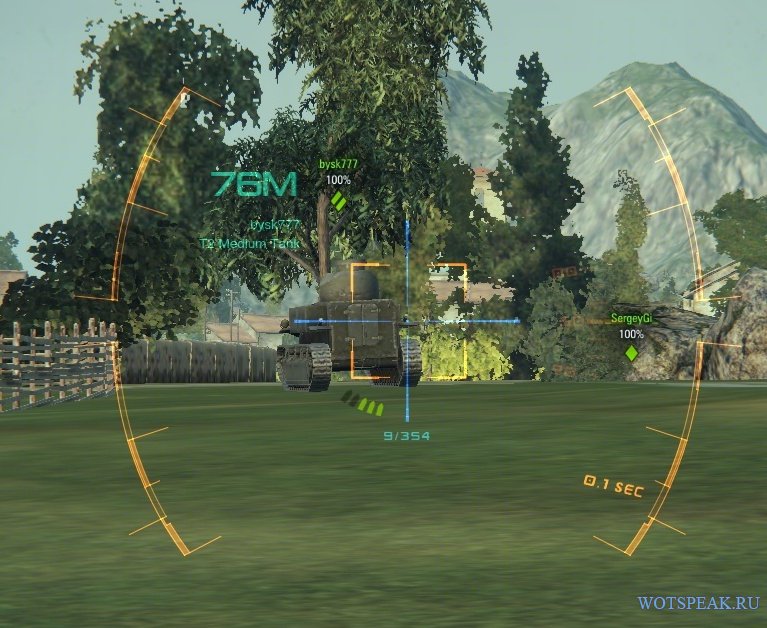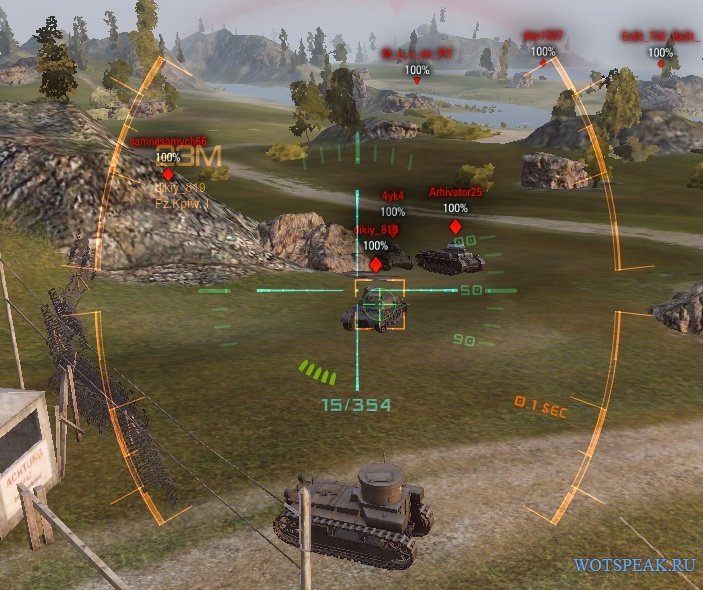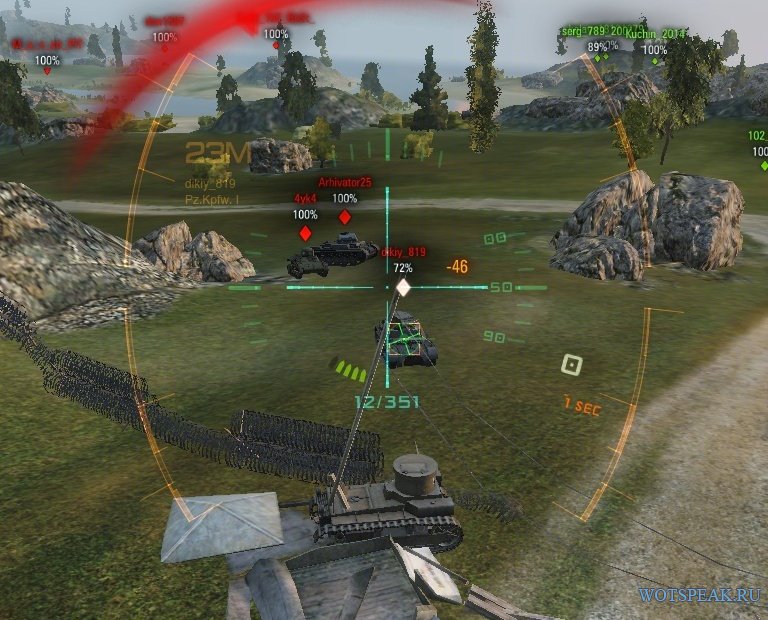 Download:
Mod for animated scope  (500 KB)