Mod "Automatic fire extinguisher" for WOT 9.19.1.1
Today we present you mod that will be very useful, mod that save lot of silver and time for you.

Fire extinguishers that are useful in time of fire engine or transmission can be purchased in 2 ways. The price of first — 3,000 thousand silver coins. It is a standard, cheap fire extinguisher and to activate it player pressing a special button. Price second bigger — 20 thousand silver. The second fire extinguisher expensive but automaticity, triggered itself if necessary.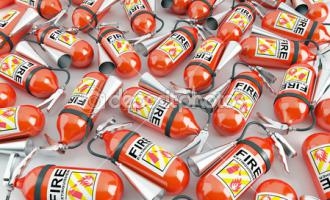 This mod allows you to purchase standard fire extinguisher at the price of automatic. All you need is to buy a cheap conventional fire extinguisher, rest mod will do itself. As a result, you can save a lot of silver and become the owner of the automatic extinguisher. It will do all work for you quickly and efficiently.
I think there is no need to remind you that this mod related to the category of prohibited and its use can be punished by a ban. Responsibility for the decision to use it relies on the player.
Setting:
1.Folder"\ World_of_Tanks \ res_mods \ 9.19.1.1″
2. Move the folder from the archive called «scripts».
Download:
fire extinguishere  (30 KB)