Damage panel with vertical stripe of tank strength [0.9.17.0.1]
Today we present you a damage panel with a vertical stripe of tank strength for WOT 0.9.17.0.1. It immediately rushed into my eyes, because all tankers have probably already used to the standard panels with horizontal stripes strength. And this is something new and beautiful.
When I installed it it was very pleased me its comfort and simplicity. All the elements are in convenient locations. There are clear and simple log of hits to you with the conclusion of the damage in the middle of the screen and also repair timer modules.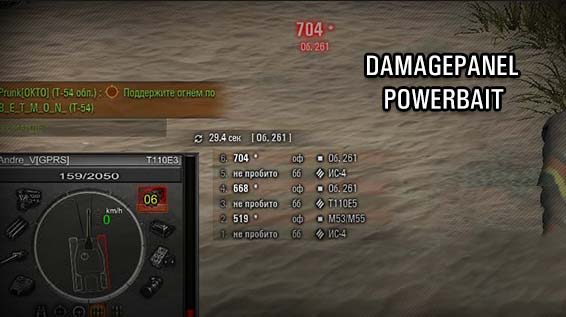 Installation:
Install New Font.
Copy the folder 0.9.17.0.1 and configs in WOT / res_mods /, confirming the replacement.
Download:
Damage panel (1 MB)