9.14.1 Chead mod Laser pointer (3 versions)
Here is popular cheat mod for World of Tanks

You will always see your enemy's intentions. This mod will inform you of aiming the enemy in your tank. Now, take your aim at the enemy will be harder because you'll know about his plans before.
This mod is officially forbidden by developers so your account can ban. Uploaded the modification for informational purposes.
Instalation:
The loaded mod there are two folders. You need to copy them into the \ World_of_Tanks \ res_mods \ 0.9.14.1.
Again we go in the game (restart client ) and see that the modification works.
To disable / enable the work need to press Numpad 3.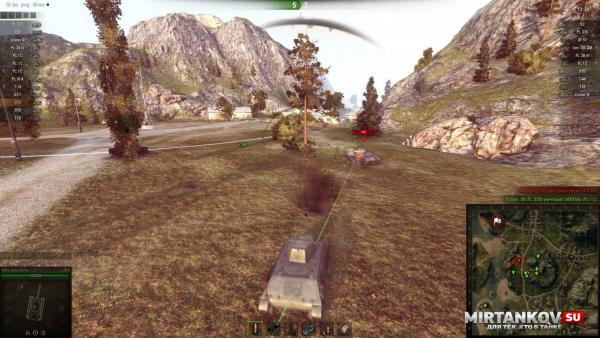 Download:
Chead mod Laser pointer (300 KB)