[0.9.17] Camouflage icons for hangar + premium tank icons
UPD 12.12.2016 updated icons for patch 0.9.17
Camouflage icons for the carousel, research, etc. At each branch of nation is own camouflage, which helps to better navigate in the carousel to find the correct tanks.
Added Light version with low-contrast  and low brightness, for those who play with the "Gamma" by default or do not like variegation.
Added version with a colored substrate for the type of equipment in the tree of studies and the results of the battle based on icons from ktulho. The colors of technology: LT-green, olive-MT, DT-violet, HT-gray, brown-arty.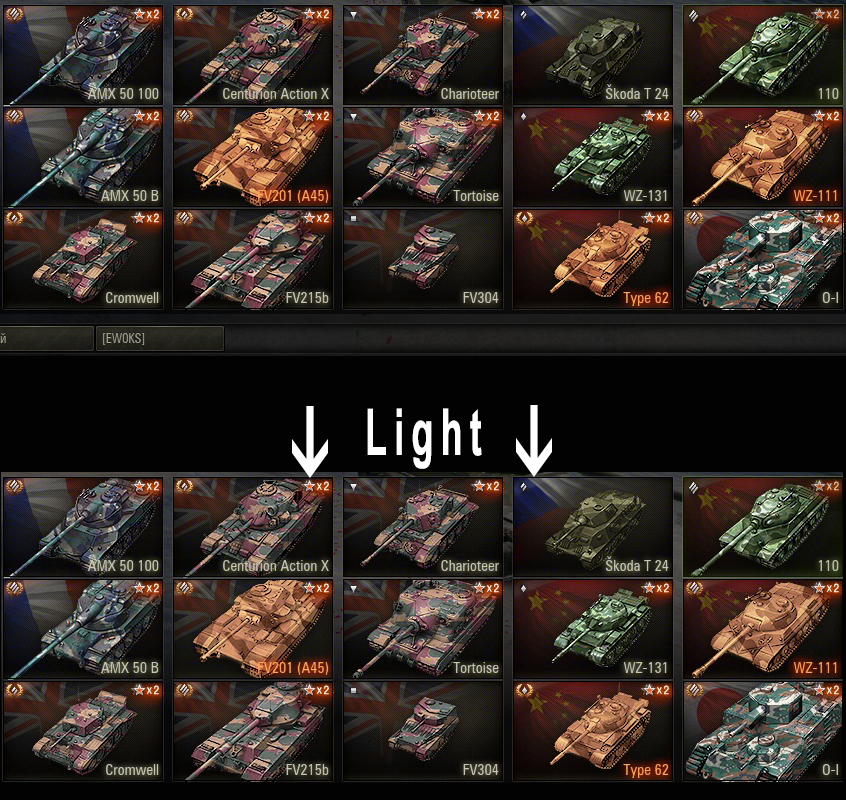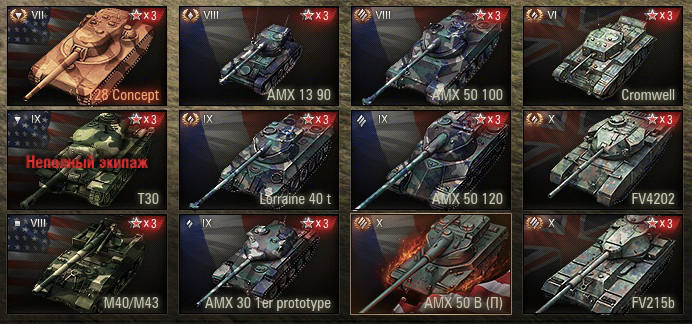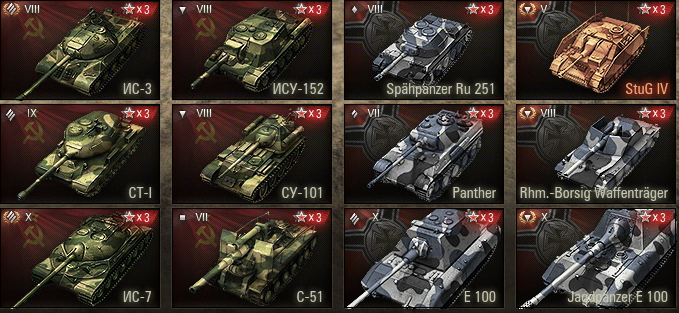 Installation:
– folder gui from archive move to a folder World_of_Tanks \ res_mods \ 0.9.17 agreeing to merge folders.
-If firstly set camouflage icons, adding premium agree to replace the files and if you first installed a premium, then the addition of camouflage does not replace the existing files.
Download:
Light icons (12 MB)
Camouflage icons (12 MB)
 Premium tank icons (15 MB)
Improved standard icons (15 MB)