Peqpepu icons of tank for WOT 9.17
Colored icons of tank with 3D images for patch 9.17. Another work from author Peqpepu, we recently show you colored tanks icons. The feature of this mod is that in addition to the names of the tanks which are separated by color also were added 3 D images.
You can also add your own icons of premium tank. In mod, they are marked in red.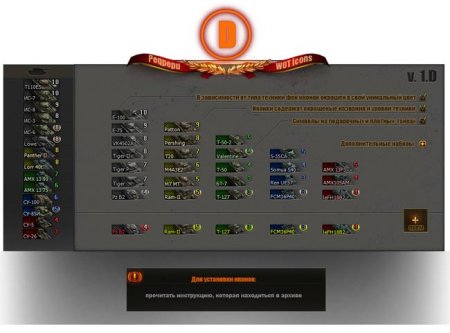 Installation:
Copy the folder in the gui WOT / res_mods / 0.9.17 /.
Download:
Peqpepu icons of tank (15 MB)