[9.14] Mod which shows enemy tank overcharging
A very useful but forbidden mod that shows enemy tank overcharging over it WOT 9.14

When you come face to face with your enemy, he makes a shot but misses you have a few seconds to do a strike back or find a good hiding place. A couple of seconds — it is a time of enemy charge. Each combat vehicle has a own recharge time. This mod will help you to see this recharge time because as soon as your enemy fire then immediately starts recharging and red marker appears on its tank. With this information you will be able to take a convenient solution for you.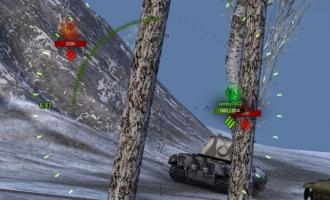 Mod gives advantage of the tanks during the battle so is classified as PROHIBITED. Each player use mod at your own risk. Good luck on the battlefield.
Setting:
Copy all in \ World_of_Tanks \ res_mods \ 0.9.14.
Download:
Shows enemy tank overcharging (200 KB)