Hangar "European town" for WOT 0.9.14
Hangar for the celebration 4th and 5-th anniversary of the European server.

This hangar was designed by WG to celebration 4 anniversary on the European server. Hangar performs in the style of a typical European town. If you installing it for yourself, you will enjoy the atmosphere of permanent holiday. Flags of different Europe countries, balloons, a huge banner with the word «4 year», aircraft in the sky,car in the territory, interesting architecture — all this you will be expected in the new hangar.
The author presents two choices:
— Night version. — Night version. At night hangar transformed: all illuminated with light street lights and holiday decorations. A large banner with the word «5 years».
— Day hangar.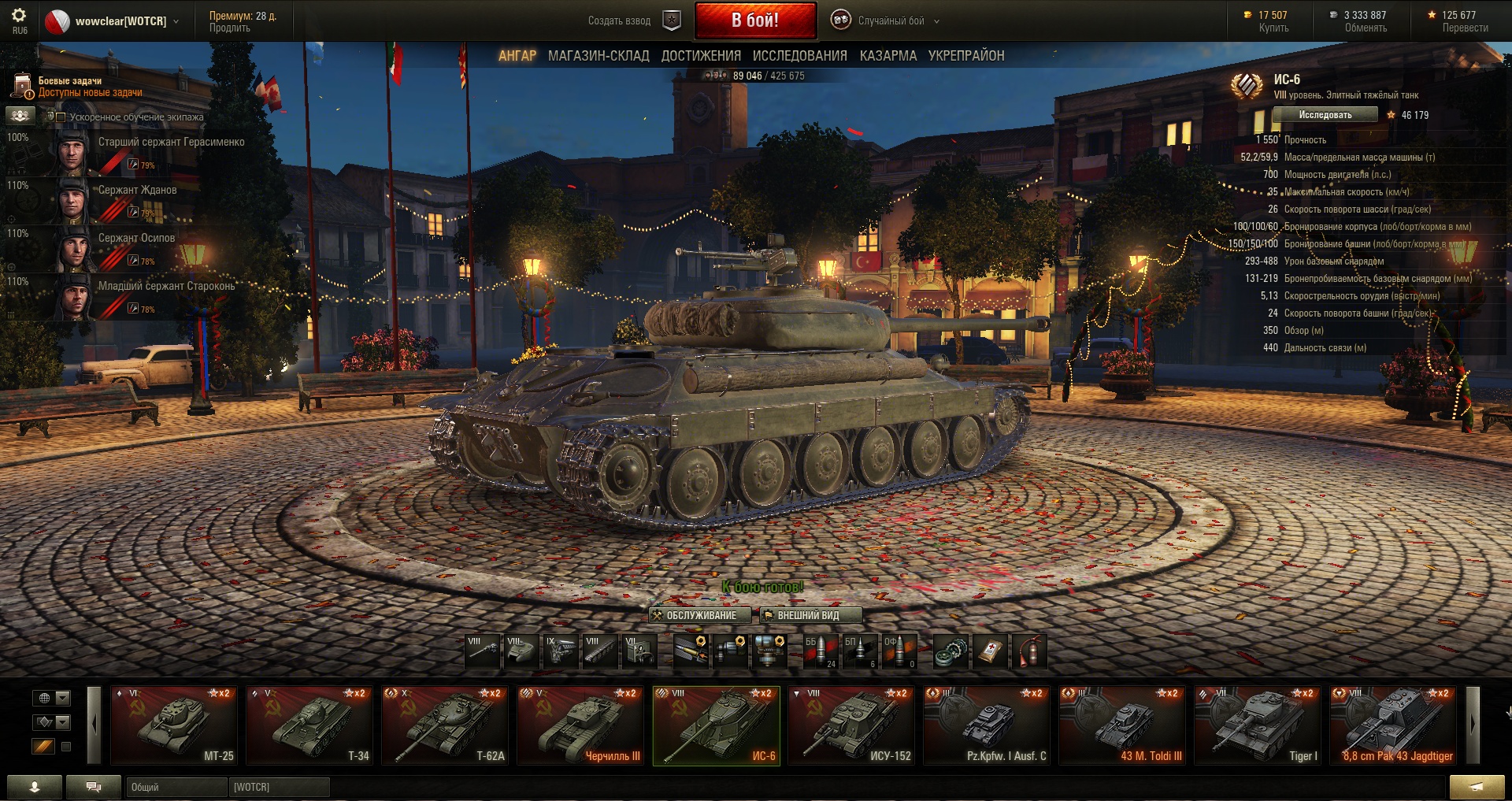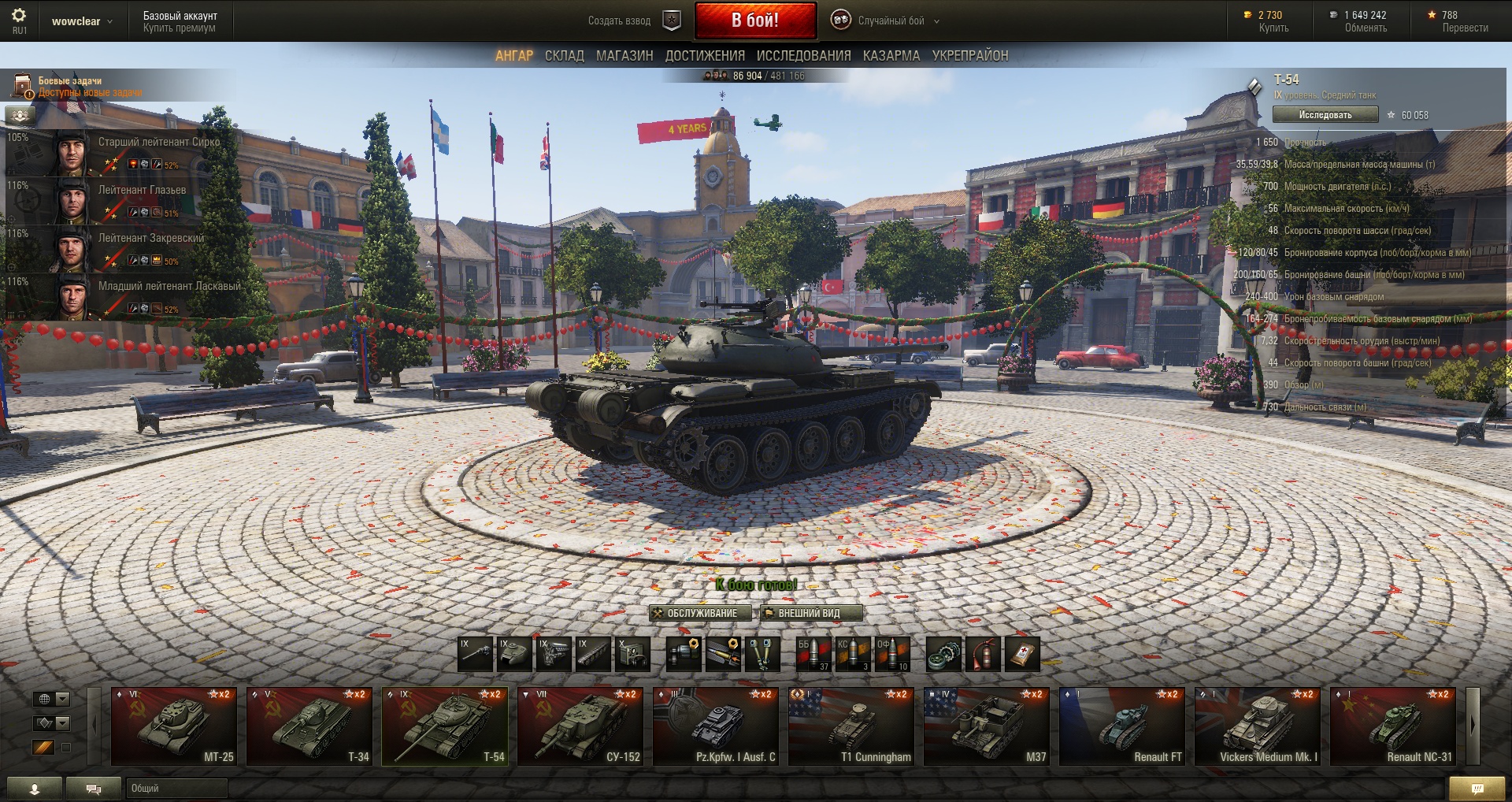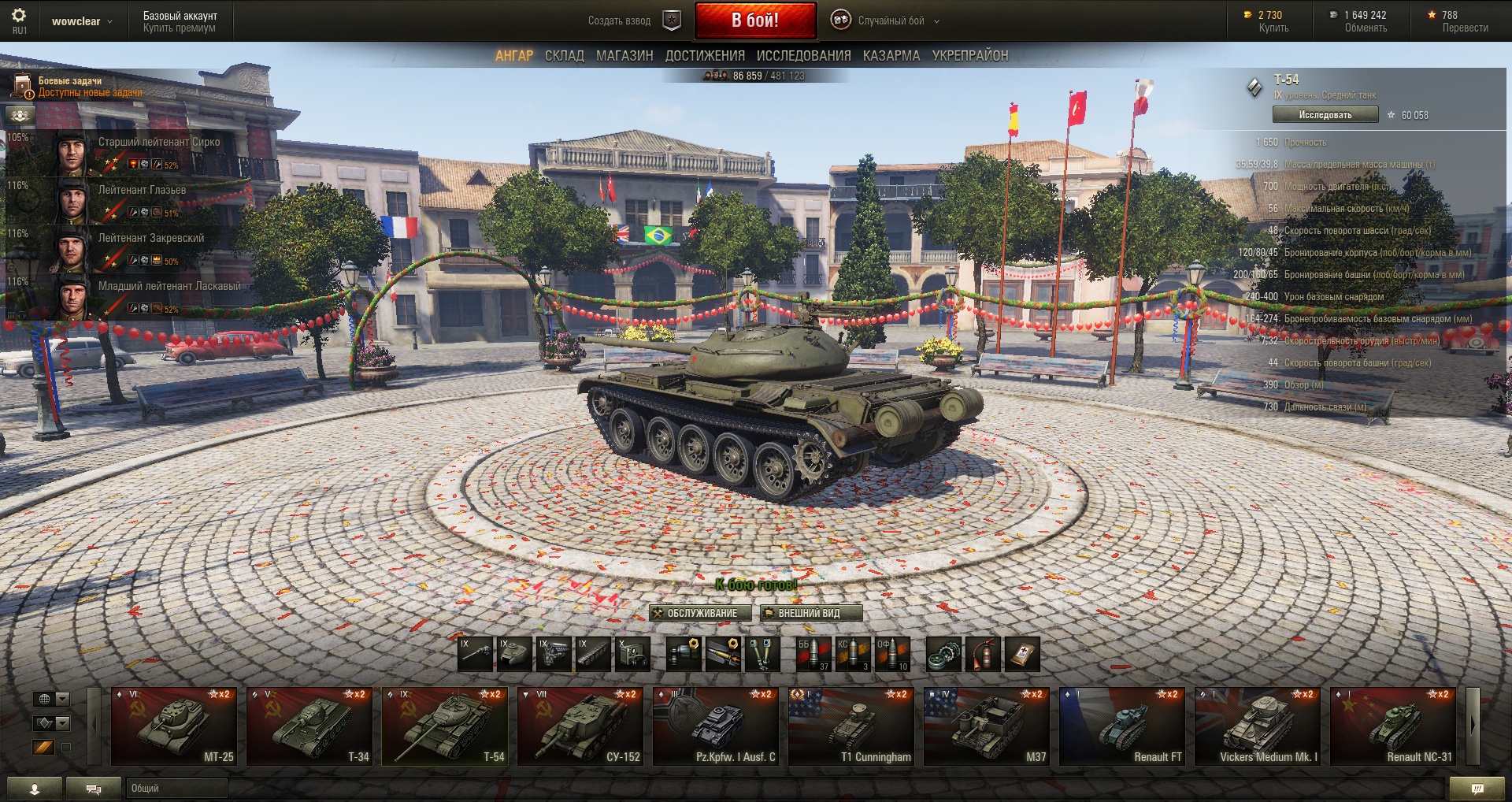 Setting:
Folder WOT / res_mods / 0.9.14 /
Download:
Hangar «European town» at night (20 MB)
Hangar «European town» at day (19 MB)