3D icons for tanks World of Tanks 0.9.17.0.1
3-D icons for WOT 0.9.17.0.1 were created immediately after the game and updated until now. Very few icons left from those times, many simply died due to uselessness. But not only these, because they are really useful and popular among tankers now.
We would like to introduce to you two options for 3D icons of tanks for World of Tanks 0.9.17.0.1. In a first version the color is completely removed and instead of its icons are visible only tanks, their type and level. In addition, there is a clear and significant designations premium technology in the form of gold coins.
In a second version of icons used colored background to denote types of tanks. For heavy – gray, for artillery – red and so on. The general feel of the icons only positive.
Features:
color designations tank class
clear and readable tanks 3D icons
notable premium tanks
In the archive there is a fix mirroring icons, and also stereo icons for XVM.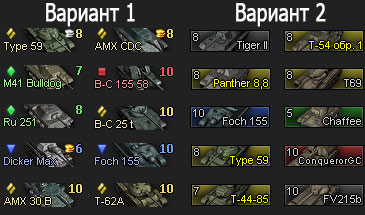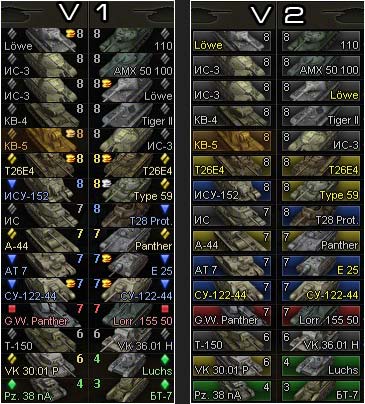 Setting:
Copy the folder in the gui WOT / res_mods / 0.9.17.0.1 /.
Download:
3D icons (25 MB)