Hangar "football field" for World of Tanks 0.9.15.0.1
We offer a new, sporty hangar which called "football field" for World of Tanks 0.9.15.0.1.
In category hangars, you can find a large selection of hangars on different themes: holidays, topics or seasons. But today we offer new and unusual hangar. Specially for football fans and lovers of tanks we offer a hangar "football field". This mod is specially suitable for tankfootball mode.
You will find a football field, bleachers for fans and your tank in the middle of the field. Very unusual but interesting combination. Authors are KasykC and WG. In the archive you will find 3 different mods to choose from:
– Day. Sunny and clear weather.
– Night. At night, the stadium looks very different. Bright spotlights illuminated the situation on the field, working billboards, and dusk around.
– Desert. The weather is bright and clear. In principle, the situation is similar to the Day, but here you will not be beyond the boundaries of the stadium round the city infrastructure, but only desert dunes and sands.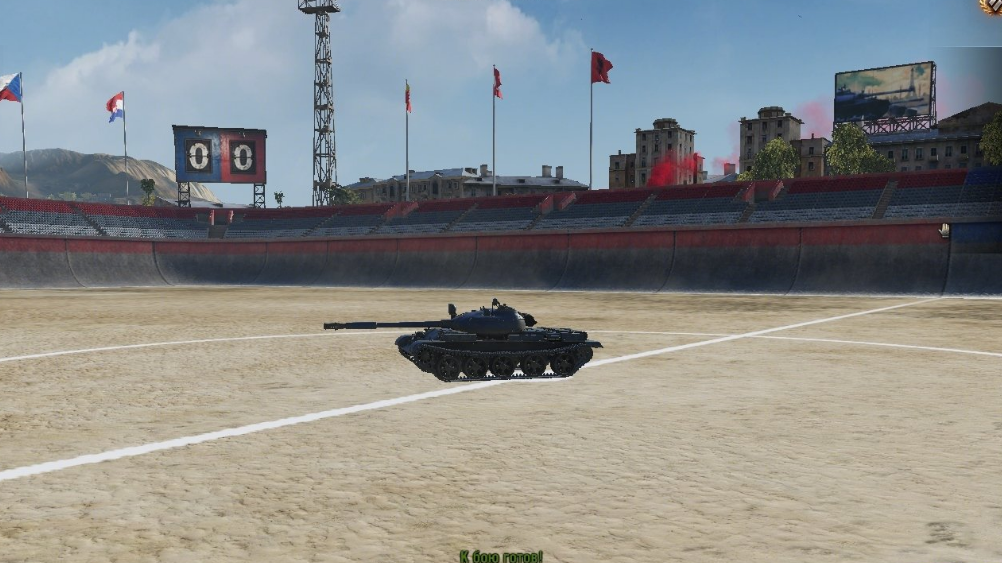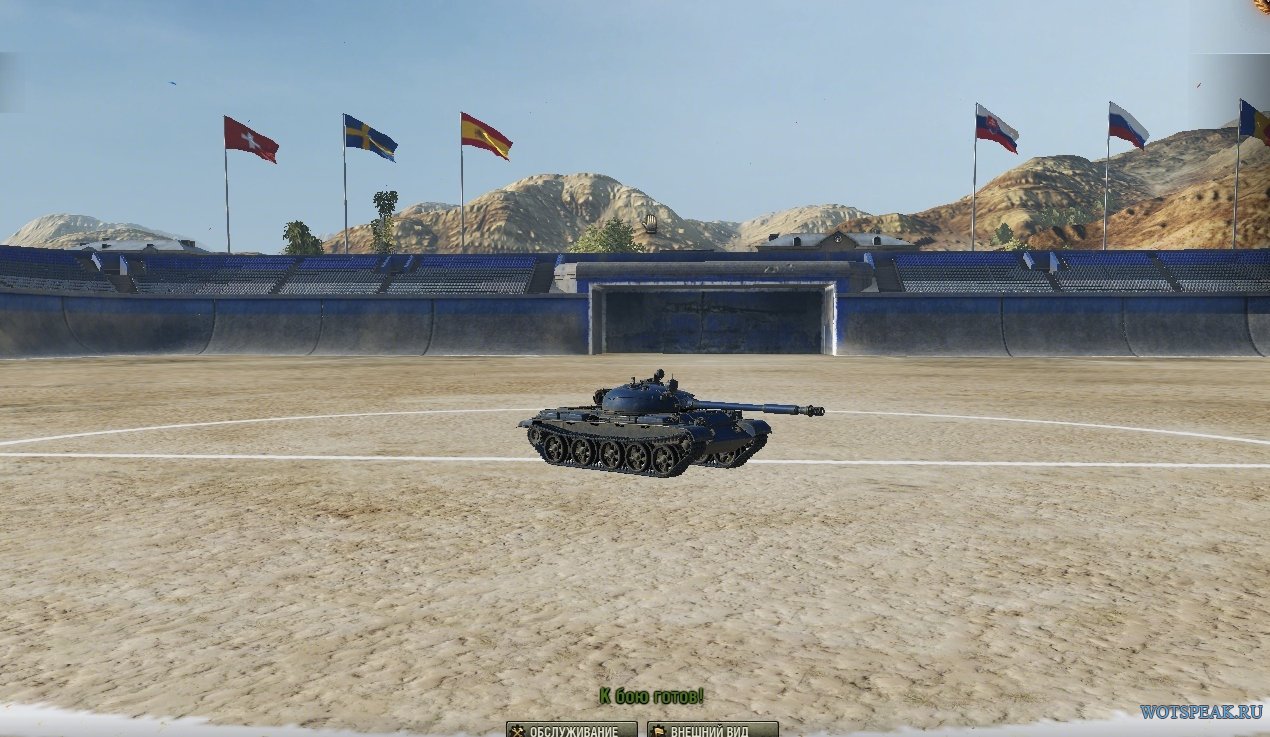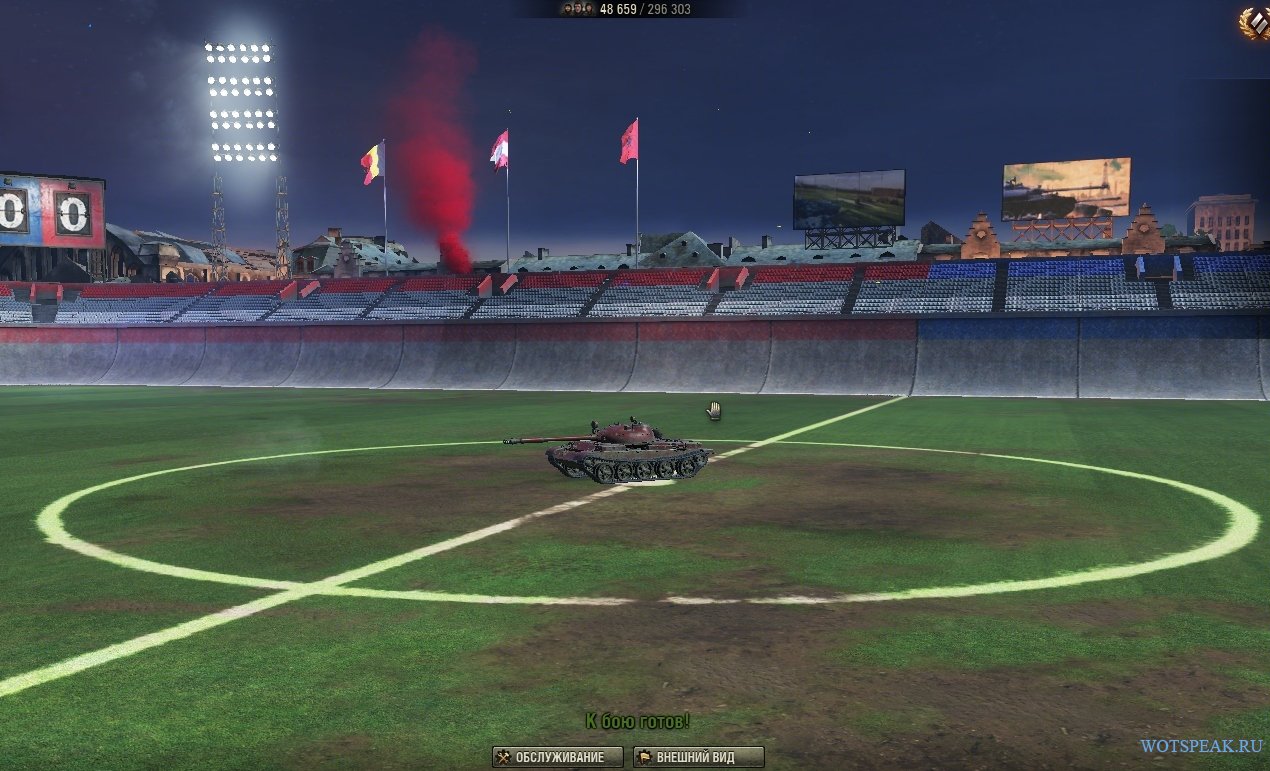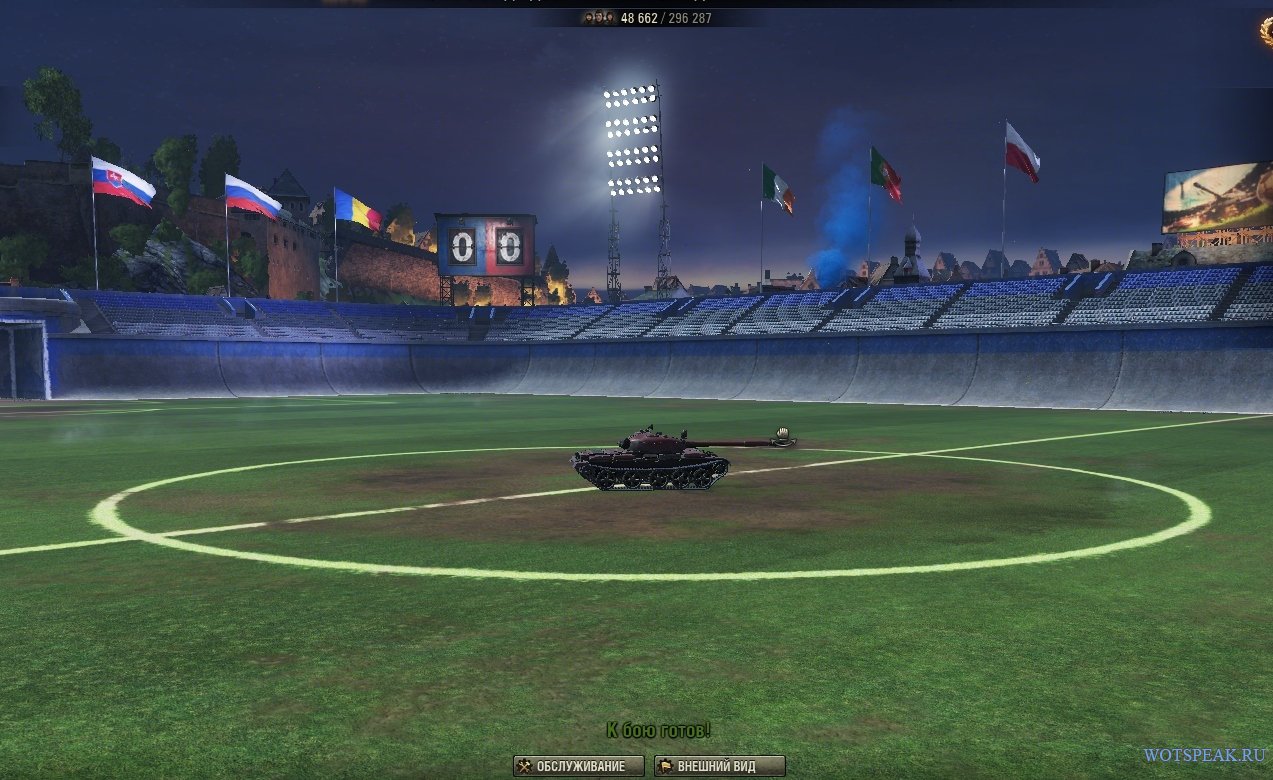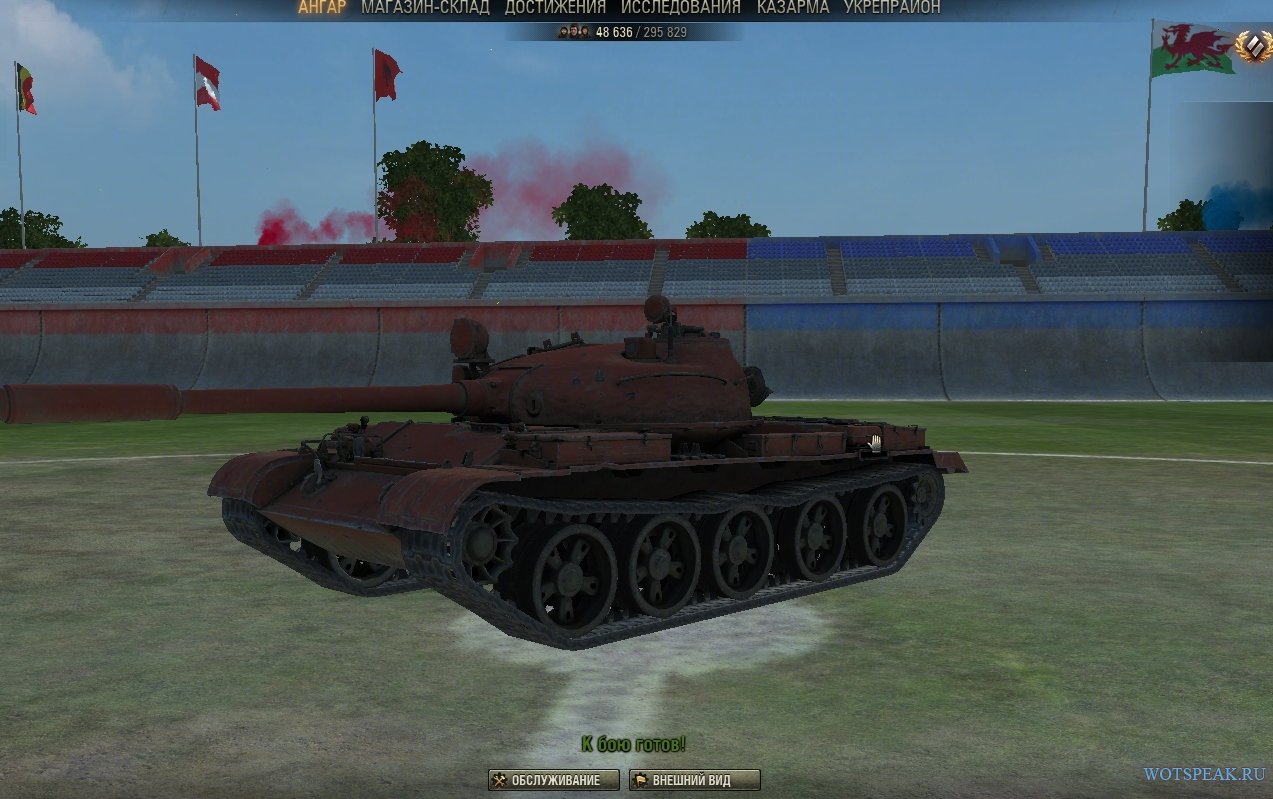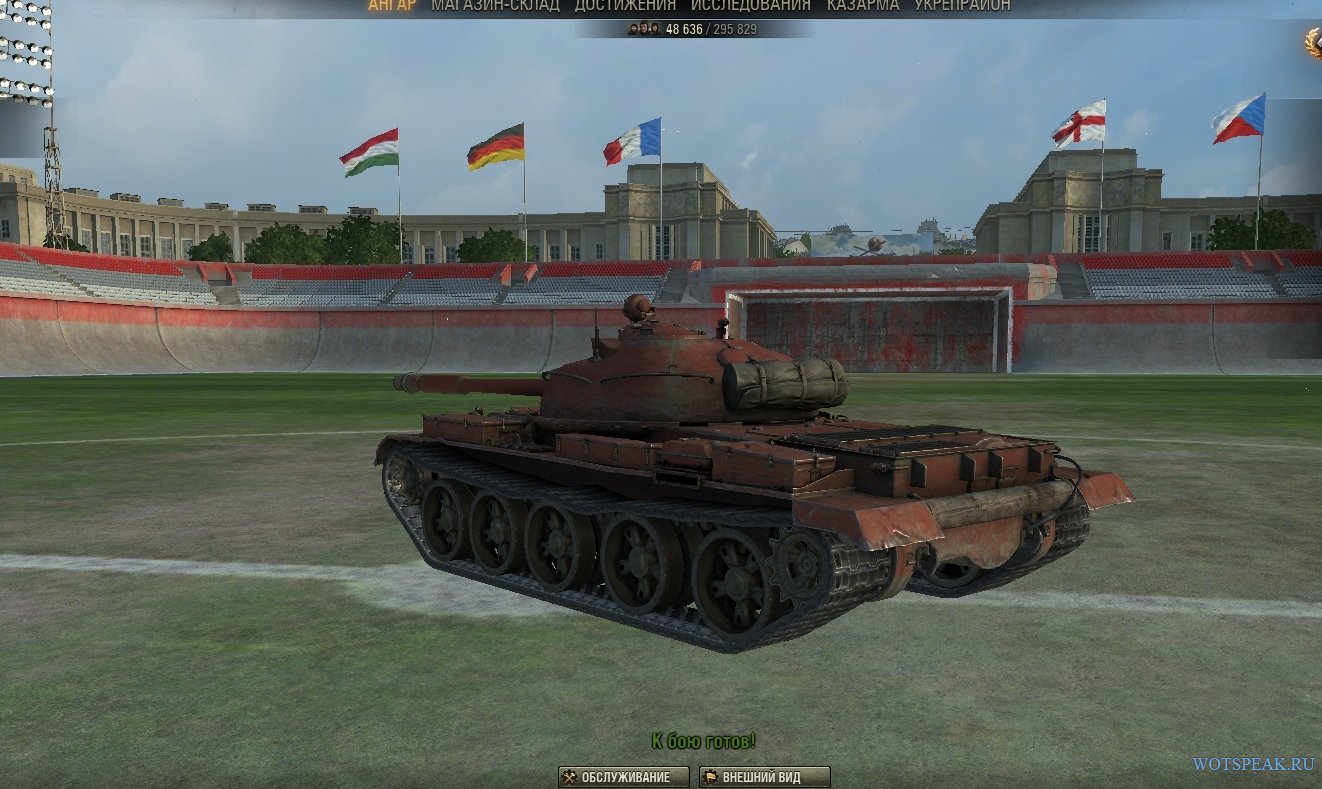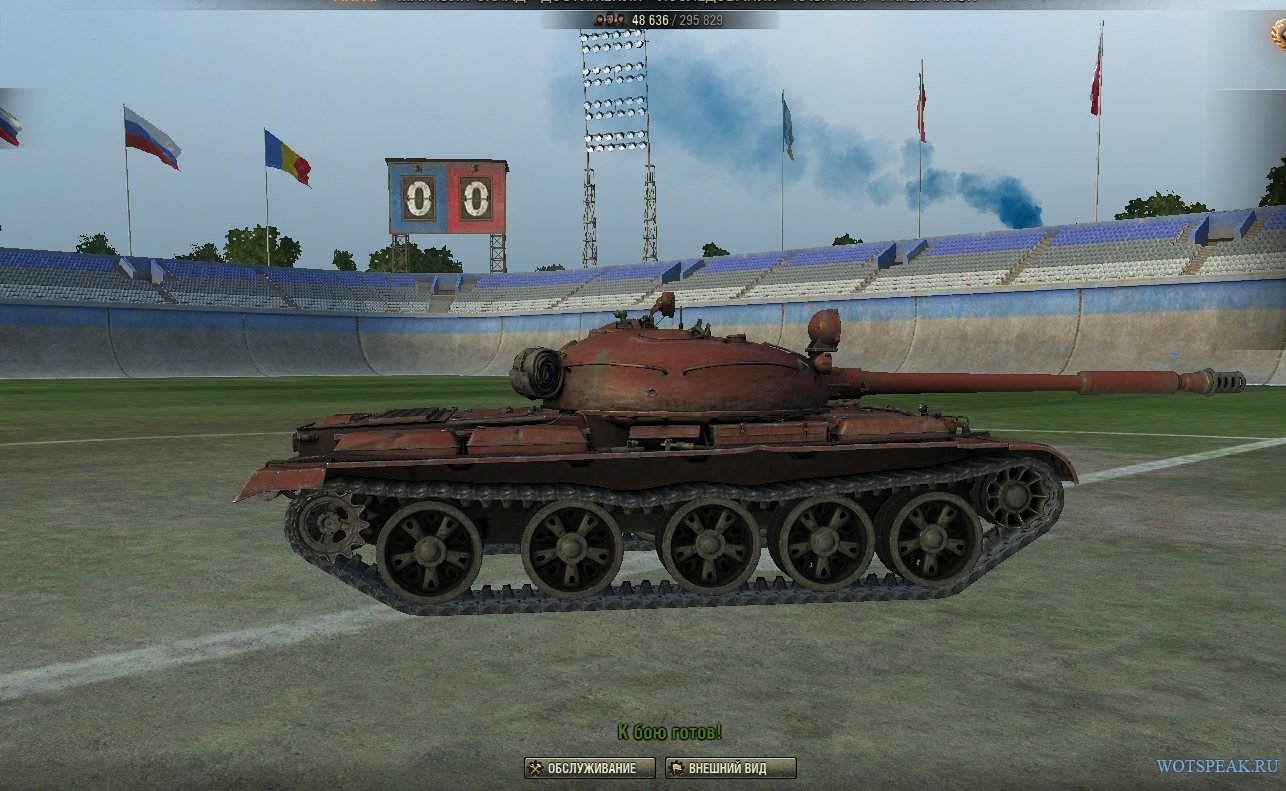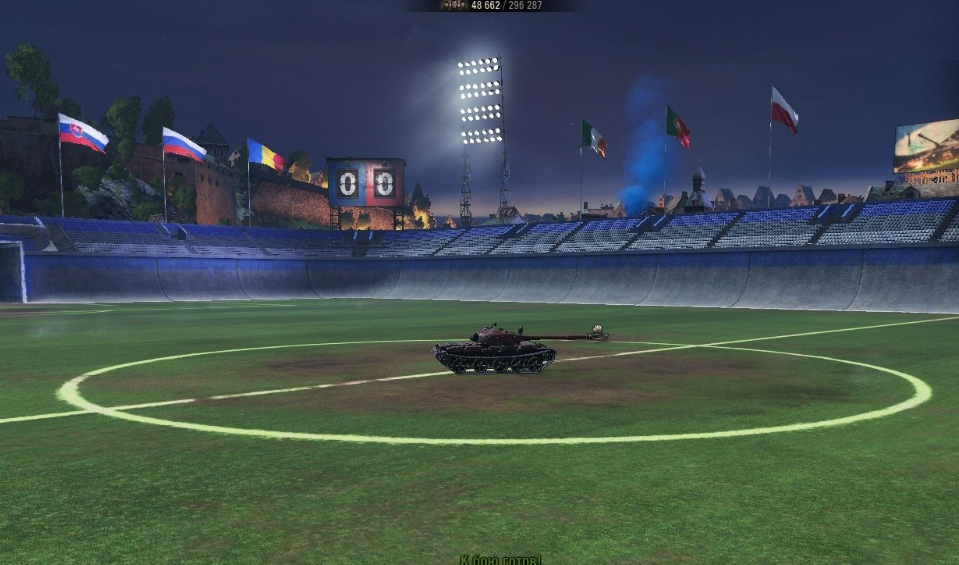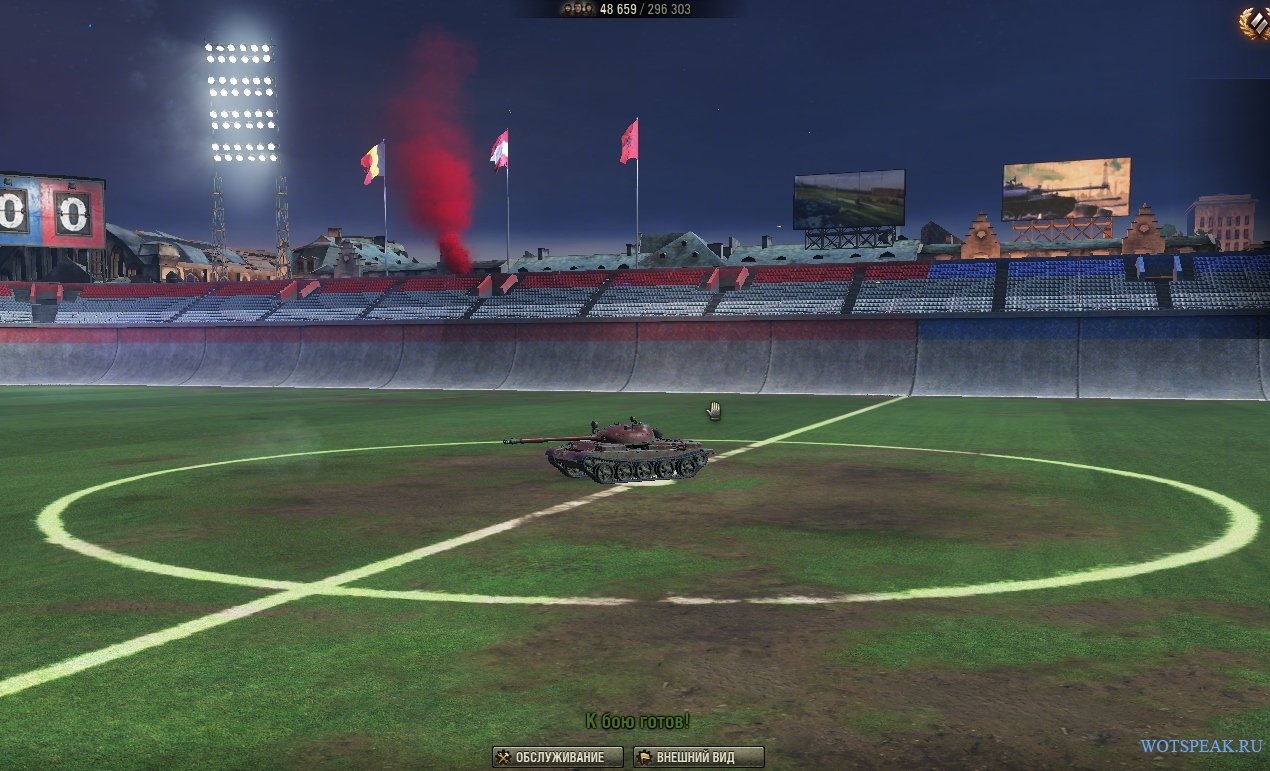 Download:
Hangar "football field" (150 MB)