[1.0.1.0] Aslain's XVM Mod v00
Updated -09.05.2017
Aslain's XVM Mod — the best battle modification for EU / NA server!

We present you a very convenient XVM Aslain for World of Tanks 1.0.1.0 Everything is thought out and tastefully done. If you do not wish to customize VCM mod, markers, mini-map, and so on, then download and install itself this modification XVM.
In general config surprised by its simplicity and informative. But here in the colors of the damage had some time to get used to.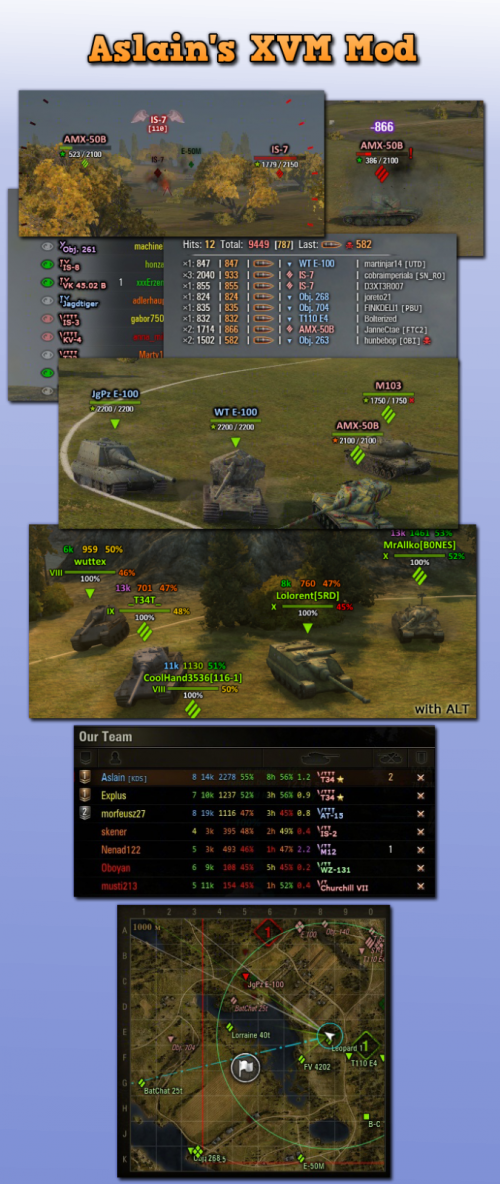 installation:
Install fonts.
Copy the folder «res_mods» in: / WOT /.
Start the game World_of_Tanks.exe.
Download:
Aslains_XVM_Mod_v.1.0.1.0 (10 MB)